Pancreatic Surgeries
26 Jun 2020 | Skedoc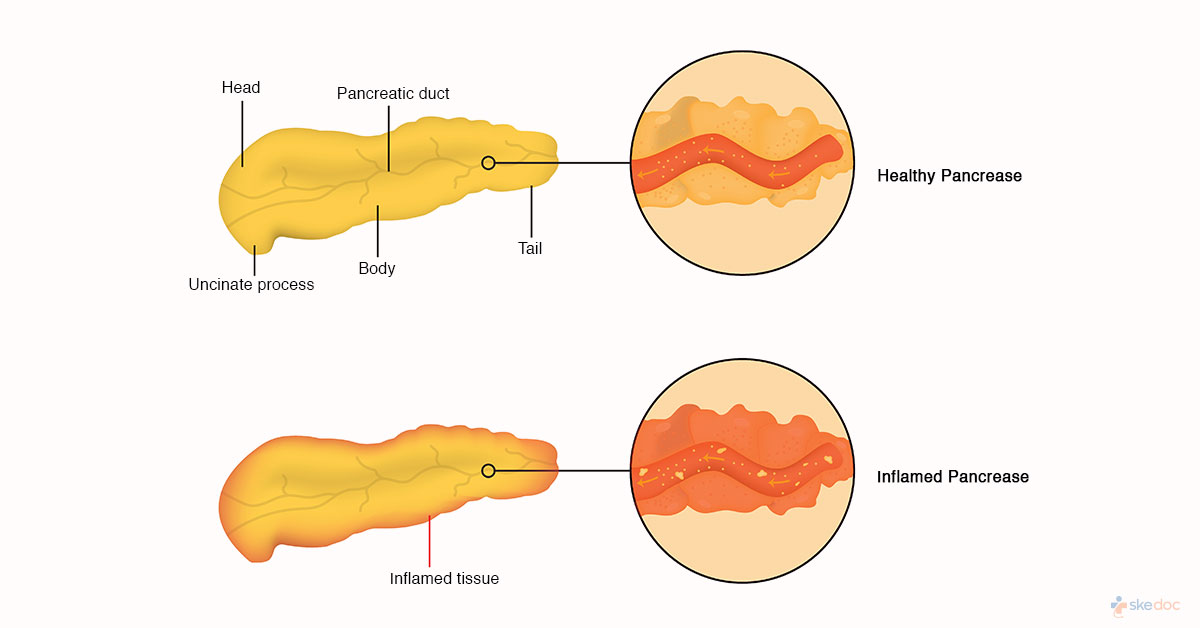 What Are Pancreatic Surgeries?
Pancreatic Surgeries are surgical procedures that are done to treat and manage several conditions and diseases that affect the pancreas. The pancreas is an important organ of the body that has exocrine and endocrine functions which are to help in digestion and to maintain blood glucose levels. Several conditions or diseases can affect the pancreas some of which may require surgical intervention for management.
Is Pancreatic Surgeries an elective or an emergency procedure?
Pancreatic Surgeries are mostly done as elective procedures.
Types
Pancreatic Surgeries may be done as open surgeries or laparoscopic procedures. Several pancreatic surgical procedures are available depending on the underlying condition that is being treated.
Some of these Pancreatic Surgeries include:
Pancreatectomy - Complete removal of the pancreas
Partial pancreatectomy - Removal of a part of the pancreas
Pancreaticosplenectomy - Removal of the pancreas along with the spleen
Retrograde distal pancreatic splenectomy
Antegrade distal pancreatic splenectomy
Spleen preserving distal pancreatectomy - Removal of the tail of the pancreas while leaving the spleen behind
Pancreaticoduodenectomy/pylorus-preserving pancreaticoduodenectomy /Whipple's procedure
Indications
Some indications for Pancreatic Surgeries include the following:
Pancreatectomy:

Chronic pancreatitis
Malignant or benign exocrine tumors
Malignant or benign endocrine tumors
Symptomatic serous cystadenoma
Mucinous tumors
An intraductal papillary mucinous tumor (IPMT)
Cystic pancreatic neoplasms
Solid pseudopapillary tumor of the pancreas
Malignant pancreatic tumors

Partial-pancreatectomy/pancreatic splenectomy/ Spleen-preserving pancreatectomy:

Locally resectable adenocarcinomas of the pancreas
Solid pseudopapillary tumors
Chronic pancreatitis
Pseudocysts
Suspected malignancy
Stenosis of the medial to distal pancreatic duct
Pancreatic stones
Serous cystadenomas

Whipple's procedure:

Noncancerous periampullary tumors that cannot be treated with local resection
Duodenal tumors
Pancreatic ductal adenocarcinoma
Pancreatic islet cell carcinoma
Malignant intraductal papillary-mucinous neoplasm (IPMN)
Ampullary carcinoma
Distal Common Bile Duct Carcinoma or cholangiocarcinoma
Duodenal carcinoma
Contraindications and risk factors
Some contraindications for Pancreatic Surgeries include:
Inability to undergo general anaesthesia
Severe cardiopulmonary dysfunction
Coagulopathies
Widespread metastatic cancer
Vascular invasion of cancer
Peritoneal carcinosis
Investigations before the procedure
Some investigations that are done before Pancreatic Surgeries include:
Laboratory tests:

CBP and ESR
Coagulation profile and blood typing
Liver and renal function tests
Complete urine examination
Blood glucose/HbA1c

Imaging tests:

Chest X-Ray
Abdominal ultrasound
Echocardiography
Contrast-enhanced CT scan
MRCP - Magnetic resonance cholangiopancreatography

Procedures:

ERCP - Endoscopic retrograde cholangiopancreatography
Endoscopic ultrasound
Electrocardiography (ECG)
Preoperative advice
Before Pancreatic Surgeries, the following is usually done:
The risks and benefits of the procedure are explained
Anticoagulant medication may be stopped a few days before the surgery
Antibiotic prophylaxis may be started a few days before the surgery
Pancreatic enzyme supplements may be given before the surgery
Nothing by mouth after midnight on the night before surgery
Intraoperative details
Duration: Pancreatic Surgeries can last between 3 to 6 hours or more depending on the procedure.
Anaesthesia: Antibiotic surgeries are done under general anaesthesia with epidural pain management for postoperative pain.
Description of the procedure
With the individual lying on his/her back, iv lines and a urinary catheter is put in place, and after the general anaesthetic has taken effect either a subcostal incision or a midline incision is given in the abdomen. If laparoscopic surgeries are being done then, multiple small incisions are given in the abdomen and abdominal insufflation is done; fibre optic scope and other surgical instruments are introduced through the incisions to perform the pancreatic surgery.
Depending on the procedure that is being done, the head of the pancreas, the tail of the pancreas, the entire pancreas, a part of the duodenum, a part of the stomach, the spleen, may be resected and removed. In some procedures, the remaining part of the pancreas and the pancreatic duct may be attached to a loop of the intestine. Other procedures such as removal of pancreatic stones, drainage of cysts, resection of locally resectable tumors, etc., are done.
Once the procedure is complete the abdominal incisions are closed with sutures; in laparoscopic surgeries, insufflation is done, surgical instruments are removed and the abdominal incisions are closed with sutures.
Postoperative details
After Pancreatic Surgeries, the following are done:
The individual is moved to a recovery room and then to an ICU and monitored until awake and stable
Cardiopulmonary functions are monitored
Feeding is through a nasogastric tube which is removed after bowel function returns
Common post-procedure occurrences:
Pain
Nausea
Lightheadedness and fatigue
Discharge: Usually 7 to 10 days after the procedure.
Medications: Pain relievers and antibiotics are prescribed.
Review: Usually one week after discharge and periodic checkups thereon.
Resumption of normal activity: Usually 4 to 8 weeks after the procedure.
Role of diet/ Exercise/ Lifestyle changes
Some measures that may be taken after Pancreatic Surgeries include:
Avoid strenuous activity for at least 2 to 4 weeks after the procedure
Follow a diet as advised by the physician
Complications
Some complications that may be seen after Pancreatic Surgeries include:
Intraoperative and postoperative bleeding
Surgical site infection
Pancreatic fistula
Anastomotic leakage
Intra-abdominal abscesses
New-onset insulin-dependent diabetes
Small bowel obstruction
Delayed gastric emptying
Sepsis
Cardiac complications
Pneumonia
Renal failure
Multi-organ failure
Respiratory failure
Death
Prognosis
The prognosis of Pancreatic Surgeries depends on the underlying condition that is being treated and the general health of the individual. Pancreatic Surgeries for certain conditions results in the alleviation of symptoms and a better quality of life. The risk of mortality and morbidity of Pancreatic Surgeries is increased in men, and the presence of obesity, history of smoking, long term use of steroids, and the presence of neurologic disease.
Indications for hospitalization if required
Hospitalization will be required for Pancreatic Surgeries.
Suggested clinical specialist/ Department to consult for the procedure
Pancreatic Surgeries are done by specialists from the Department of Interventional Endoscopic Surgery and Surgical Gastroenterology.
About Author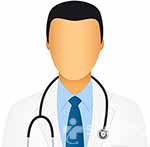 Comments
Leave a Comment