Nose Job
26 Jun 2020 | Skedoc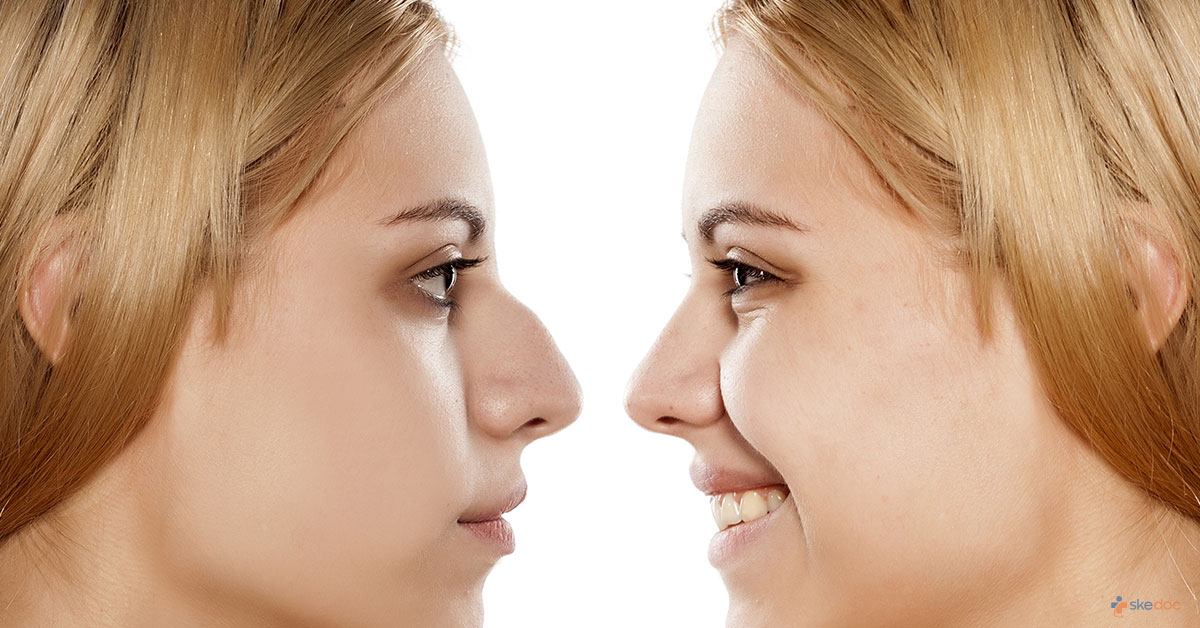 What Is Rhinoplasty (Nose Job)?
Rhinoplasty is a surgical procedure that is done to correct, reconstruct, or alter the shape of the nose.
Alternate names
Is this procedure an elective or an emergency procedure?
Rhinoplasty is an elective procedure.
Types of procedure
Rhinoplasty can be of the following types:
Reconstructive rhinoplasty: Done to restore the form and the function of the nose
Cosmetic rhinoplasty: Done to improve the appearance of the nose
It may also be classified as:
Primary Rhinoplasty: It is the first procedure that is done to correct the function, form, or appearance of the nose.

Open rhinoplasty
Closed rhinoplasty

Secondary rhinoplasty or Revision Rhinoplasty: It is done as a revision procedure on a previously failed primary rhinoplasty.
Filler Rhinoplasty
Ultrasonic Rhinoplasty
Indications of rhinoplasty
The following are some of the main indications for a nose job:
Diseases affecting the nose
Unsatisfactory aesthetic appearance (such as disproportionate size, etc.)
A failed primary rhinoplasty
Obstructed airway
Congenital deformities and defects of the nose
Some common conditions that may require nose job include:
Trauma: Blunt, penetrating or blast trauma leading to broken and displaced nasal bones
Disrupted and displaced nasal cartilages
Congenital defects:

Cleft lip and cleft palate
Genetically derived ethnic nose abnormalities

Allergic and vasomotor rhinitis related deformities
Autoimmune disorder related deformities
Bites: Animal or human
Burns
Tumors: Both non-cancerous and cancerous
Septal hematoma: A large blood clot in the nasal septum
Damage due to toxins: Such as cocaine, aerosol antihistamine medications
Sexually transmitted diseases: Syphilis
Connective tissue diseases
Contraindications and risk factors for rhinoplasty
The following are the contraindications for a nose job:
The poor perioperative risk profile
Previous rhinoplasty within the last 9-12 months
History of too many previous nose surgery procedures, resulting in an atrophic skin–soft tissue envelope and significant scarring
Altered mental status (eg, unstable patient with schizophrenia)
Unrealistic patient expectations
Nasal cocaine users
Investigations before the procedure
The following investigations are done before a nose job are:
Laboratory tests-

CBP & ESR
Coagulation profile and blood group
Liver function tests
Renal function tests
Metabolic profile

Imaging tests-

High-resolution photography
X-ray
CT scan
Preoperative advice
Preoperatively before performing a rhinoplasty procedure is:
Risks and benefits of the procedure are discussed before the surgery
Alternative treatment options are discussed
Smoking should be discontinued before surgery as it may increase the risk of complications
Blood-thinning medications should be stopped at least 2 weeks before surgery
Any medication allergies are reviewed
Oral intake is discontinued after midnight the night before surgery
Intraoperative details
Duration: The duration of a nose job may last from 1 – 5 hours or more, depending on the complexity of the procedure that is being done.
Anesthesia: A nose job may be done under local anesthesia or general anesthesia.
Procedure: A nose job may involve operating via an incision inside the nose if it is a closed rhinoplasty, or via an external incision between the nostrils if it is an open rhinoplasty. Once the cartilage and bones are reached, either excess cartilage is removed or added as required, in addition to the repositioning of the bones, to achieve the required shape.
Postoperative details
Postoperatively after a nose job is:
The patient is kept under observation until stabilized
The incision site is observed for any signs of infection
Advised to sleep with head raised to reduce bleeding and swelling
Internal dressings and splints are kept in place for a period up to 7 days
A drip pad may be placed under the nose to absorb drainage
Commonly seen normal postoperative conditions are:
Slight bleeding and discharge
Pain at the site of surgery
Swelling and discoloration of the face and eyelids
Medication: Such as antibiotics and pain relievers may be prescribed.
Discharge: This is usually done after a period of 3 – 7 days depending on the procedure that was done.
Review: After 1 week for the removal of the internal splints and dressing.
Resumption of normal activities: With certain restrictions can be done 1 -2 weeks after the procedures.
Role of diet/exercise/lifestyle changes
The following measures are advised after a rhinoplasty procedure:
Avoid strenuous activities such as jogging, aerobics
Avoid injuries to the nose
Avoid showers washing hair for at least 1 week, and take baths instead until the dressing is removed
Avoid blowing the nose
Eat a high fiber diet to avoid constipation
Avoid extreme facial expressions such as laughing, smiling, screaming, etc
Brush teeth gently to avoid moving the upper lip too much
Avoid clothes that need to be worn from over the head: Such as t-shirts, or sweaters
Avoid wearing regular glasses or sunglasses that rest on the bridge of the nose for at least 4 weeks
Avoid food that required prolonged chewing
Complications of rhinoplasty
Complications are not very common after a nose job but may include the following:
Bleeding
Infections at the site of surgery
Prognosis of rhinoplasty
The prognosis for the nose job is generally excellent, although the outcome and patient satisfaction are dependent on the skill of the surgeon performing the procedure.
Indications for hospitalization if required
Hospitalization is required for rhinoplasty, and it may extend from a day to a week, depending on the complexity of the procedure.
Suggested clinical specialist/Departments to consult for the procedure
Nose Job is performed by specialists from the Department of Plastic Surgery, and Otorhinolaryngology.
About Author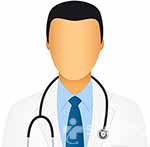 Comments
Leave a Comment