FESS Procedure
23 Jun 2020 | Skedoc
What Is Functional Endoscopic Sinus Surgery (FESS)
Functional Endoscopic Sinus Surgery (FESS) is a minimally invasive surgical procedure that is done to open up the sinuses using an endoscope and clear paranasal pathways and improve drainage of the sinuses (pockets) that surround the nasal cavity. Normal drainage of the sinuses is important for the prevention of infections, as the main function of the mucus that is produced by these sinuses is to trap pollutants, microbes, dust particles, etc. The advantage of FESS over open surgery is that it is minimally invasive, causes less bleeding and scarring, the recovery time is less, and it does not damage healthy tissue.
Alternate names
FESS
Is this procedure an elective or an emergency procedure?
FESS is an elective procedure.
Types of procedure
Functional Endoscopic Sinus Surgery may be of the following types
Functional Endoscopic Sinus Surgery: Done without balloon catheters
FESS with Balloon Sinuplasty: Done with balloon catheters without bone or soft tissue removal
Indications for functional endoscopic sinus surgery
The indications for a FESS include the following
Chronic sinusitis not responding to medical treatment
Recurrent sinusitis
Nasal polyps
Antrochoanal polyps
Sinus mucoceles
Excision of some tumors
Closure of Cerebrospinal fluid (CSF) leak
Orbital decompression (such as in Graves ophthalmopathy)
Decompression of the optic nerve
Dacryocystorhinostomy (DCR)
Choanal atresia repair
Foreign body removal
Epistaxis control
Contraindications and risk factors
Some contraindications for FESS include the following
Intraorbital complications of acute sinusitis: such as orbital abscess
Frontal osteomyelitis with Potts puffy tumor
Failure to manage CSF leakage after 2 attempts via FESS: A 3rdendoscopic procedure is not advised
Failure to treat frontal sinusitis via FESS: A second surgery should be an open surgery
Investigations before the procedure
The following investigations are usually done before a FESS procedure
Laboratory tests

CBP & ESR
Coagulation profile & Blood typing
Basic Metabolic Panel
Liver and Renal Function tests

Imaging tests

X-Ray skull
CT Scan
MRI scan: usually in complicated cases
Fibre Optic Endoscopy of the nasal cavities and the sinuses

Thorough ENT evaluation
Preoperative advice for FESS
Before performing a FESS, the following are done
Risks and benefits of the procedure are explained
Cessation of smoking
Anticoagulants may be stopped a week before the procedure
Intraoperative details
Duration: Functional Endoscopic Sinus Surgery can last between 2-4 hours
Anaesthesia: FESS is usually done under local anaesthesia. Some procedures may be done under general anaesthesia.
How is functional endoscopic sinus Surgery done?
With the individual lying down (or in a seated position) and after the local anaesthetic has taken effect, and restriction of blood flow through ephedrine is achieved, the middle turbinate is located using the fiber optic endoscope. Next, a bone called uncinate process which lies on the side of the nose and at the level of the middle turbinate is removed. The ethmoidal bone is moved to allow for better visualization of the sinuses. The opening of the osteomeatal complex into the jaw is checked and it is cleared if there is any obstruction. Depending on the procedure that is being done, the anterior ethmoid cells, the posterior ethmoid cells, or both, the sphenoid sinus and lastly the frontal sinus are worked upon and the corresponding ostia (openings) are cleared or enlarged to provide for better drainage and flow of the mucus.
In addition to the management of chronic sinusitis, nasal masses such as nasal polyps and antrochoanal polyps are also removed via FESS. Cerebrospinal fluid (CSF) leakage as seen in CSF Rhinorrhea can also be managed via functional endoscopic sinus Surgery. Besides FESS is also used in certain ophthalmic procedures such as optic nerve decompression in traumatic neuropathy, orbital decompression, and DCR procedures. A spacer may be placed in the middle meatus and nasal packing is done.
Postoperative details for FESS
After a FESS procedure, the following is usually done
If the procedure was done under general anaesthesia, the individual is shifted to a recovery room and monitored till awake and stable
The nasal packing is removed before discharge
Discharge: Usually shortly after the procedure is complete. Medications: Saline nasal spray, antibiotics, and corticosteroid drops may be prescribed as required.
Review: Usually 1 week after the surgical procedure. In some cases every 2- 3 days for cleaning the nasal pathways for up to a week.
Resumption of normal activities: Usually with some restrictions a week after the procedure
Role of diet/exercise/lifestyle changes
Some measures that may be needed to be taken after a functional endoscopic sinus Surgery include
Keeping the nose free from crusting: Done by using the saline nasal spray or simple nasal cleaning via douching
Avoiding blowing the nose and sneezing
Avoid strenuous activity for 7-10 days
Cessation of smoking
Avoid exposure to pollution, smoke, fumes
Complications in functional endoscopic sinus Surgery
Some complications that may be seen after a FESS may include
Bleeding
Infections
Orbital injury
Double vision
Blood clot formation in the orbit
Blindness
CSF leak
Direct brain injury
Nasolacrimal duct injury/epiphora
Prognosis of functional endoscopic sinus Surgery
The prognosis of FESS is excellent and the results are often very good although based on the underlying condition that is being treated.
Indications for hospitalization if required
Hospitalization is not required for a FESS procedure
suggested clinical specialist/department to consult for the procedure
FESS is done by specialists from the Department of Otorhinolaryngology
About Author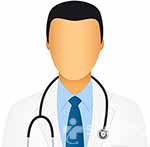 Comments
Leave a Comment