Carotid Angioplasty
23 Jun 2020 | Skedoc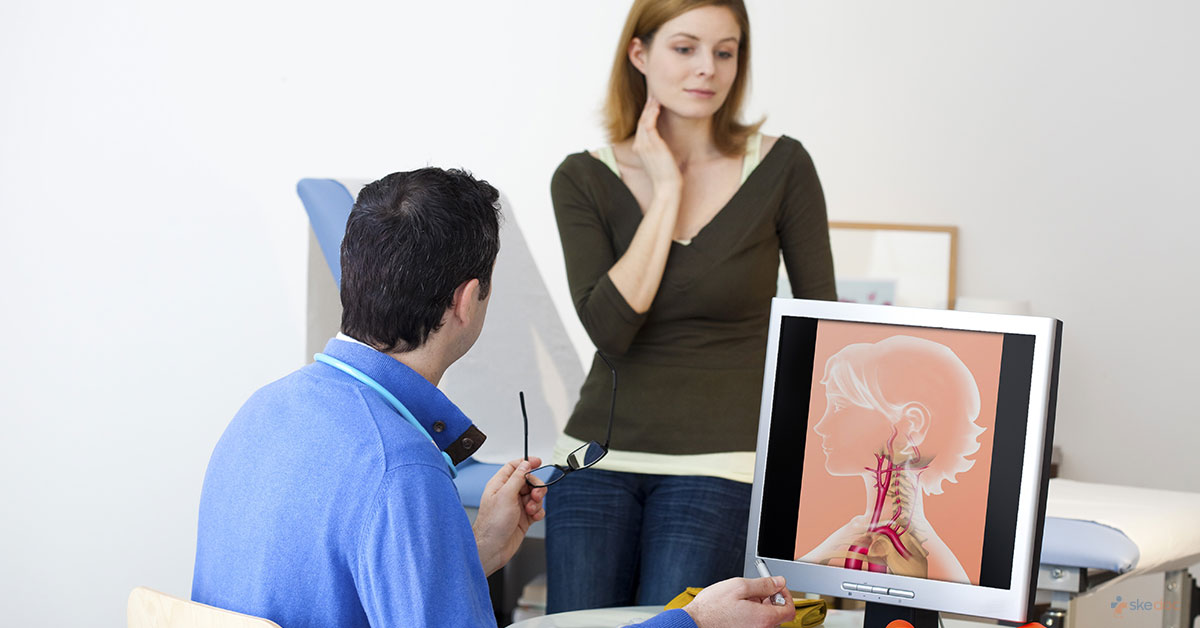 What is carotid angioplasty?
Carotid angioplasty is a minimally invasive surgical intervention for the management of atherosclerosis of the carotid artery. The carotid arteries are the main arteries that supply blood to the brain. Atherosclerotic lesions in the carotid arteries can cause an embolism, thrombosis, and low flow that result in ischemic stroke.
Alternate names
Carotid angioplasty and stenting.
Carotid percutaneous transluminal angioplasty.
Is carotid angioplasty procedure an elective or an emergency procedure?
Carotid angioplasty and stenting is an elective procedure.
Carotid angioplasty indications
The indications for coronary angioplasty stenting include the following:
Individuals who are a high risk for carotid endarterectomy with more than 70% stenosis of the carotid artery.
Symptomatic individuals who are a high risk for coronary endarterectomy and have 50-70% stenosis of the carotid artery.
Asymptomatic individuals with more than 80% stenosis who are a high risk for coronary endarterectomy.
Contraindications and risk factors
Some conditions that are considered as risk factors for coronary angioplasty include:
Presence of soft and lipid-rich plaque as identified on noninvasive imaging
Extensive disease (more than 15mm)
Pre-occlusive lesions
Heavy calcification of the lesion
Highly tortuous internal carotid artery
Severe atherosclerosis at the aortic arch
Investigations before the procedure
Some investigations that are done before a carotid angioplasty stenting include:
A. Laboratory tests
CBP & ESR
Coagulation profile and blood typing
Complete metabolic panel
Liver and renal function tests
Lipid profile
B. Imaging tests
Carotid duplex ultrasonography
Aortic arch and carotid arteriography
CT/ MRI scan of the head
C. Electrocardiography (ECG) D. Electroencephalography (EEG)
Pre-operative advice
Before performing a carotid angioplasty the following are done:
Risks and benefits of the procedure are explained.
Anticoagulant medication may be stopped 1 week before the procedure.
Nothing by mouth after midnight on the night before surgery.
Carotid angioplasty intra-operative details
How long does carotid angioplasty take?
Carotid angioplasty stenting can last from 2-4 hours.
Anesthesia for carotid stent surgery
Carotid stent surgery is performed under limited sedation and local anesthetic at the site of catheter entry.
Carotid angioplasty stenting procedure
Carotid angioplasty stenting is performed in an operating room or an angiography suite. The site of access (usually the groin area) is shaved and cleaned with an antiseptic solution and draped in a sterile fashion. IV lines are put in place and lead for ECG is placed on the chest. Local anesthesia with limited sedation is used to enable constant monitoring of the neurological status of the individual.
Access to the carotid artery may be obtained through one of the following routed:
Femoral artery: This is the most common and preferred route, and the risks of complications are less.
Brachial or radial artery: The access is established through the arm, the risk of injury to the median nerve is present, and manipulation of the guide wires for carotid artery angioplasty is difficult when compared to femoral access.
Carotid artery: Direct access to the carotid artery via percutaneous or direct open exposure may be done, they are no longer done for carotid vascular angioplasty.
After access to the carotid artery is established, a guidewire is passed into the aorta under fluoroscopic guidance and aortic arch arteriography is performed and carotid angiograms are obtained. A long sheath is then placed over a wire in the common carotid artery and another filler wire is placed in the internal carotid artery to prevent embolization.
A small balloon is used to pre-dilate the atherosclerotic lesion. A stent is then placed and dilation is done with a larger balloon. Another arteriogram is done to confirm that the atherosclerotic lesion has been treated and there are no other abnormalities or blocks in the carotid or the cerebral arteries. The balloon, wire, and the catheter are removed. The access site is closed with a pressure bandage or suture as required.
Carotid angioplasty post-operative details
After a carotid artery stenting or cerebral artery stenting is completed the following is done:
The individual is moved to a recovery room and placed under an overnight observation
Advised to lie flat for 6-8 hours to prevent bleeding at the site of catheter entry
Common post-procedure occurrences:
Soreness and pain at the site of surgery or catheter entry may be experienced for a few days
Bruising at the site of catheter entry may be present for a few days
Discharge: Usually on the 2nd postoperative day.
Medication: Anticoagulants/aspirin will usually be prescribed for 6 months. Antibiotics are prescribed as required. Pain-relieving medications may be prescribed.
Review: This is usually done 1 week after the procedure, followed by regular check-ups for at least 6 months.
Resumption of daily activities: The individual can move around and eat normally by the 2nd postoperative day. Resumption of all normal activities may take about 3-5 days after the surgery.
Role of diet/exercise/lifestyle changes
To climb stairs one step at a time until the site of catheter entry is completely healed to prevent bleeding
Cessation of smoking as smoking can result in poor wound healing and restenosis of the vessels
Exercise and eat a healthy diet as advised by the specialists
Maintain an ideal body weight
Reduce stress
Getting periodical check-ups with a cardiologist
Complications
Bleeding at the site of catheter entry
Infections at the site of catheter entry
Systemic infections
Blood clot formation and embolism
Restenosis: The carotid arteries may narrow again or get blocked even after carotid artery angioplasty and stenting is done
Stroke
Death
Prognosis
The prognosis is generally good although it depends on the severity of the underlying disease and other factors such as general health, smoking, and other lifestyle habits of the individual.
Indications for hospitalization if required
Hospitalization will be required for carotid angioplasty stenting.
Who performs carotid angioplasty and stenting? suggested clinical specialist/department to consult for the procedure
Carotid angioplasty stenting will be performed by specialists from the department of interventional cardiology.
About Author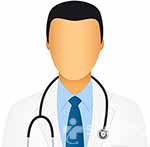 Comments
Leave a Comment